The
Subdued Stringband Jamboree

is dedicated to nurturing a strong local music community while connecting national and international folk, roots, and emerging musicians with supportive audiences year-round, culminating in an annual four-day event. We are rooted in practicing environmental sustainability while fostering diverse community partnerships.
A Brief History of the Jamboree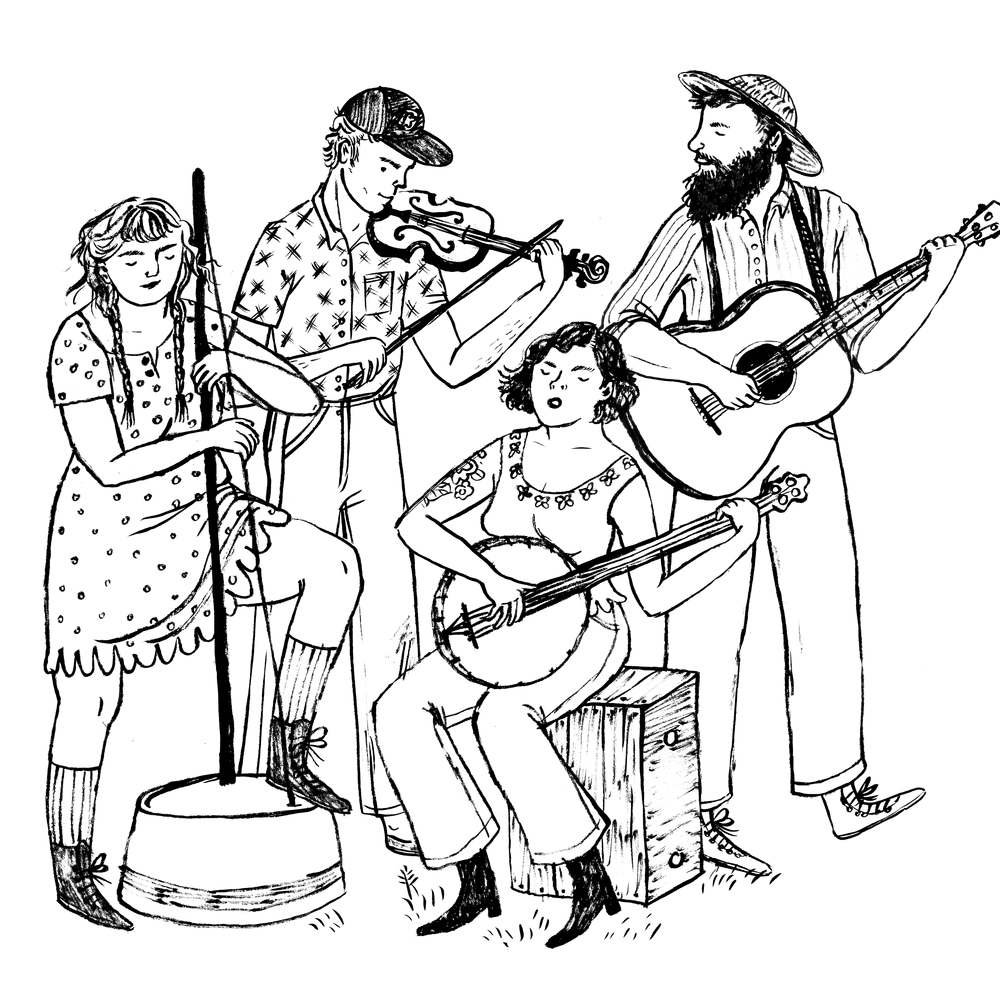 "Never doubt that a small group of thoughtful, committed citizens can change the world; indeed, it's the only thing that ever has." -Margaret Mead
On a summer's day in 2001, I was drinking beer with musician friends when someone passionately shouted "Bellingham needs a festival!!" We found the only Saturday none of us had gigs and got to work. None of us wanted to be festival promoters, but we all wanted to play festivals and our telephones weren't ringing. The original price was $10 ($5 if you were broke). We had 10 bands, ran about an hour and a half late, the port-o-john overflowed, and after the music was done, we sat around the fire playing songs. Around 150 people attended the first festival. Band members took tickets, hung lights, set up the stage, picked up the trash, and ran a shuttle bus to a parking lot. After the expenses were covered, we split the remainder between the bands.
At our second year, we moved to our current home at the Deming Log Show Fairgrounds. Quaalude County Country Band offered to be our house band at the 3rd annual and played between bands off to the side of the stage. This led to the creation of the Slanted Stage, which now keeps the music rolling non-stop. In our 5th year we added a Friday night line-up and, in doing so, added a second night of campfire sessions. In our twelfth year, we added a third night of music, opening the gates Thursday afternoon. The focus of the line-up and the festival has stayed consistent over the years. The line-up is still local bands with a few blow-ins to kick us in the pants. We now have a campground full of tents, guitars, coolers, and banjos surrounding two stages, creating three nights and two days of pickin', singin' and stompin'.